Live the Easter celebrations, which are an important part of Greek culture
Zakynthos Guide
Our Guide
Breathtaking landscapes
07/02/2023
Ideal weather conditions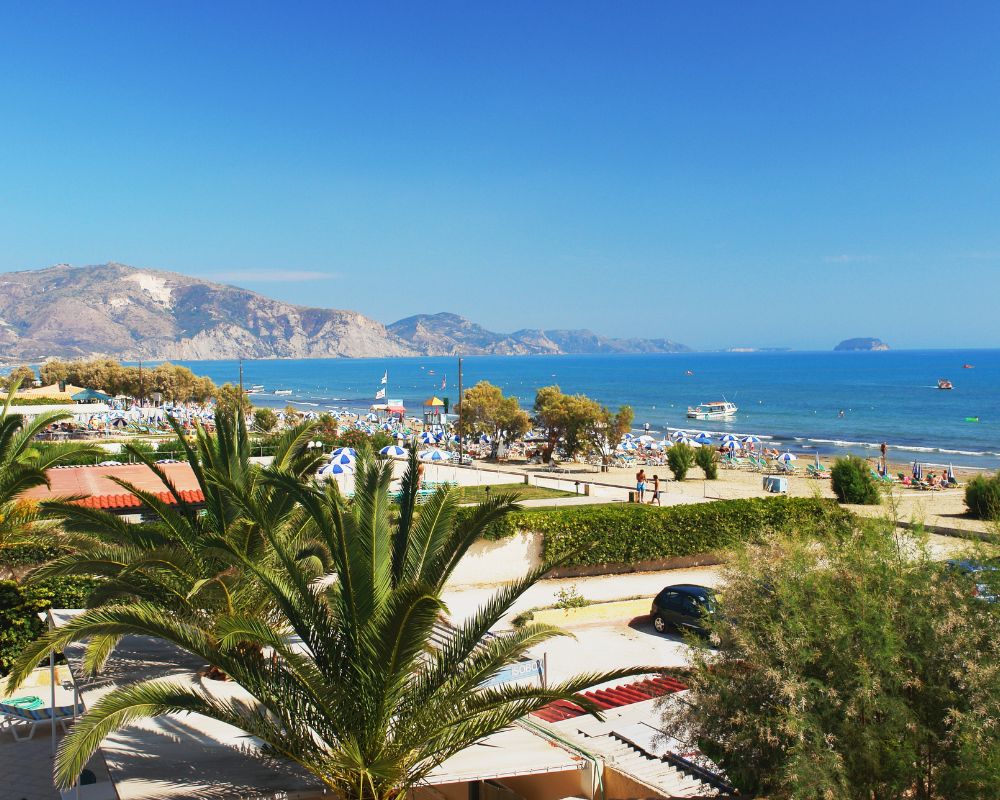 Zakynthos is a beautiful Greek island that attracts tourists from all over the world. While it is a popular destination throughout the year, April is the perfect time to visit if you want to escape the crowds and experience the island's natural beauty in peace. In this blog, we will discuss why you should consider visiting Zakynthos in April.

Ideal weather conditions
April marks the beginning of the warm and sunny weather season in Zakynthos. The average temperature during this time of the year is around 20°C, making it perfect for outdoor activities like swimming, sunbathing, and exploring the island's lush landscapes. This is also a good time to avoid the scorching summer heat and enjoy the island in comfort.

Abundant wildlife
Zakynthos is known for its diverse and abundant wildlife, and April is the best time to observe it. This is the time when the Loggerhead Sea Turtles, also known as Caretta Carettas, start to arrive on the island's beaches to lay their eggs. Visitors can witness this amazing natural phenomenon and learn about the conservation efforts to protect endangered species.

Breathtaking landscapes
April is the perfect time to explore Zakynthos's stunning landscapes and natural wonders. Take a walk along the stunning cliffs of Navagio Beach, which is also known as Shipwreck Beach, and enjoy the breathtaking views of the crystal-clear waters. Or, visit the famous Blue Caves and marvel at the turquoise waters that glow in the sunlight.

Cultural events
April is also a great time to experience the island's rich culture and heritage. You can attend traditional festivals and celebrations, such as the Easter celebrations, which are an important part of Greek culture. The island comes alive during these events, with music, food, and festivities.

Affordability
April is considered a low season in Zakynthos, which means that visitors can enjoy the island's beauty without breaking the bank. Accommodation and transportation costs are lower, and you can experience the island's rich culture and natural beauty without having to spend a fortune.

In conclusion, Zakynthos is a stunning island that offers a unique blend of natural beauty and rich cultural heritage. April is the perfect time to visit as you can escape the crowds, enjoy the ideal weather conditions, witness the abundant wildlife, explore the breathtaking landscapes, and experience the cultural events, all while saving money. Don't miss the opportunity to visit this beautiful island and create memories that will last a lifetime.
---