The Zakynthian olive oil is one of the most famous
Zakynthos Guide
Our Guide
Local families collect the olives to make the oil
01/12/2022
The Zakynthos island is largely covered in olive groves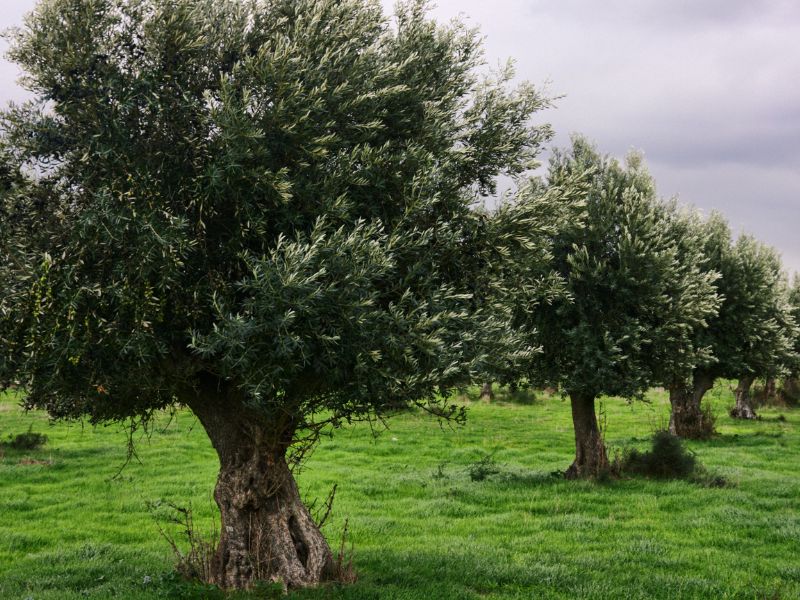 One of the rare sites in the world where the number of olive trees has doubled recently is the Greek island of Zakynthos or Zante in the Ionian Sea. The island's olive oil, which is of outstanding quality due to the island's great weather and soil condition, provides a large component of the local economy.
The Zakynthos island is largely covered in olive groves. The groves are particularly lovely since they contain enormous, towering old trees. It is enjoyable to stroll through these forests. The locals are quite busy collecting olives every winter. It takes a lot of effort to manually cut down olive branches and beat the olives off. Some of the olives are set aside for eating. They are typically stored for use over the course of the following year by being soaked in salted water. The majority of the annual olive crop is utilized to make olive oil.
Around November, local families and employees often harvest the olives. The flavor of this oil is strong and fruity, and it is a dark green color. Additionally, only a small number of the finest hand-selected unripe olives are used to make it. Zakynthian olive oil is well-known both in Greece and abroad for its superb flavor.
For the ancient Greeks, the olive tree was a particularly significant emblem. It served as a decorative theme on vases, in gold jewelry, and other items, and was related to their food and religion. It was revered as a representation of victory, serenity, and wisdom. For this reason, wild olive wreaths were used to crown Olympic champions. An olive tree Greeks see it as a holy tree. Olive oil is used in a wide variety of ways by Greeks. We utilize it to produce numerous cosmetic products, including soaps, lotions, and salads like the Greek Salad. We also utilize olive tree wood to keep warm during the winter.
The majority of Greek cuisine is based on this oil. Two varieties of olive oil are made: ADVANCED OLIVE OIL. The extra virgin olive oil from the first unripe olive fruit has a distinctive bitter flavor and a rich, fruity, spicy aroma. It is typically only accessible in small amounts and is only taken from the finest olives. Unripe olives that have been manually collected rather than by beating or dropping. OIL OF VIRGIN OLIVE The olive oil category with the best flavor and aroma is the most natural.
On the island of Zakynthos, olive oil has long been the primary agricultural output. There are about 8500 farm households in Zakynthos, of which 3,000 rely solely on farming for their livelihood. One thousand of the 100,000 acres of arable land are olive groves, often known as "liostasia." The Zakynthian people have strong ties to their land, nature, rural life, and the cultivation and extraction of oil. The villagers participate in a customary rite during the "liotrivi" oil-picking season in the fall and winter.
---